Description
Travel
Cancellation Policy
ABOUT THIS 2 DAY TRAINING
Get ready to get stuffed, saturated and wrinkled! This "how-to" seminar will put your body in the pool for 2 unbelievably extensive days of skill acquisition (16 hours of class; over 10 hours of pool lab).
Think of this as The Appetizer Sampler of Aquatic Therapy seminars. You will be exposed to most of the popular aquatic techniques currently being used in clinics across the globe -- and learn 2 or 3 new ones. Why sit through boring lecture on theory? Instead, get in the water and learn hands-on handling techniques that will leave you with new, concrete skills and the confidence to apply them to your musculoskeletal and neurological patients. And you'll have a blast doing it.
This class is being hosted by Shorewood Senior Campus.
---
LEARNING OBJECTIVES: At the end of this seminar, the participant will be able to:

1. Verbalize the difference between functional improvement and patient satisfaction. Originate, integrate and combine these ideas into a 2-week and 2-month executable plan designed to improve both function and satisfaction in the participant's clinical setting (Lecture and facilitated discussion)


2. Locate literature which supports the need to address patient satisfaction in order to improve outcomes. Appraise, assess and/or critique this literature on the basis of the Pedro (Physiotherapy effectiveness database) scale. (Lecture and facilitated discussion)


3. Verbally compare and contrast precautions, indications and benefits of aquatic therapy for the most common orthopedic and neurological conditions seen in the pool. (Lecture and discussion)


4. Demonstrate the ability to manipulate hydrodynamic properties of water while coordinating a multi-step action using the proper sequence and control. Participant will teach the same skill to a partner and make corrections in the partner's execution of the following technqiues as necessary.
progressive resistive exercise,

proprioceptive neuromuscular facilitation,

active stretching,

trunk stabilization,

functional skills training,

Salzman's Blanket Drills,

Aquatic Adaptations of the Berg,

passive stretching and manual therapy (including supine with ring floats)

and exercises/flows loosely based on Watsu, T'ai Chi, Yoga, Pilates, adapted aquatics instruction and other techniques (as commonly integrated into the clinical setting). (Pool lab)

Participant will be able to verbalize a reason why he or she values certain techniques and not others and make the appropriate choice based on that valuation combined with the evidence present in the literature (evidence-based therapy).


5. In a pool lab environment, with a partner: propose, execute and then evaluate water-based solutions designed to:
increase ROM,

improve strength,

decrease hypertonicity,

decrease pain,

improve trunk stability,

improve balance and proprioception, and

improve functional skills. (Lecture and pool lab)
And then demonstrate consistency in ability to execute solutions by teaching the same skill to a partner and again, by properly correcting the partner's execution of the skill when needed.


6. Justify aquatic treatment of clients with specific orthopedic or neuro diagnoses in two ways: A. Verbally - through 3 attempts at spontaneous verbalization of the "1 minute justification speech" and B. In writing by properly selecting library language for documentation of medical necessity. (Justification lab - verbal and in writing)


7. Examine and modify a sample therapy protocol by appropriately integrating aquatic techniques into the land-based protocol. (Lecture, land and pool lab)


8. Design progressions of aquatic treatment programs incorporating and blending a variety of aquatic therapy techniques and utilizing each technique at the appropriate stage in rehabilitation. Participant will be able to demonstrate proficiency to the degree in which he or she is capable of manipulating the properties of water to fit patient needs or unusual circumstances. (Lecture, land lab and pool lab)


---
TARGET AUDIENCE:
The course is designed primarily for professionals during their first 2 years of concentrated effort performing aquatic therapy. Those likely to benefit most are: PTAs, PTAs, OTs, OTAs and ATCs who are at the basic or intermediate level of skill acquisition and those who are at a higher level of skill, but who are looking for a survey course that provides a sample of most aquatic therapy techniques currently practiced.

Additionally, individuals who are taking the ATU 84-hour specialty tracks typically attend this class first in order to provide the proper foundation for the higher level trainings.
---
TENTATIVE SCHEDULE
Day 1 (main class)
7:30-8:00 Registration
8:00-12:30 Lecture (w 15 min energy break at 10:00)
12:30-1:00 Lunch
1:00-5:00 Pool lab w 15 min energy break at 3:00)

8 hours
Day 2

8:00-12:30 Lecture (w 15 min energy break at 10:00)
12:30-1:00 Lunch
1:00-5:00 Pool lab w 15 min energy break at 3:00)

8 hours
---
MEET YOUR INSTRUCTOR
Andrea Salzman, MS, PT, MAqM, PAqM, GAqM
Director of Programming
Tracks: All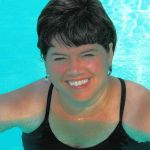 Andrea Salzman, MS, PT graduated from the University of Alabama at Birmingham with a Masters degree in physical therapy. Salzman is the Founder and Owner of the Aquatic Resources Network, the largest multidisciplinary clearinghouse of information on aquatic therapy. She is Vice President of 10K Health, LLC, a temporary staffing agency. She currently serves as Director of Programming for Aquatic Therapy University and has assisted hundreds of facilities during the start-up and training phases of their aquatic practice.
She has served as:
Editor-in-Chief, Journal of Aquatic Physical Therapy;

Manager, Regions Hospital Therapy Pool;

Adjunct Faculty, College of St. Catherine's PT program:

Functional Design Consultant; Aquatic Therapy Facilities:

ARN Database Creator, 19,000 aquatic professionals;

Aquatic Health Research Database (AHRD) Creator, 8000 abstracts and growing;

Author, 5 aquatic therapy-related texts;

Monthly columnist, Aquatics International, Advance for PTs, Onsite Fitness

In 2010, Salzman received the highest honor given to an aquatic physical therapist from the American Physical Therapy Association, the Judy Cirullo Leadership Award.
What they are saying about Andrea
---
CEU Approvals
This class is applied for 19 CCUs through the Federation of State Boards of Physical Therapy (good in these 29 states).
---
ATU CREDENTIALING:
This is a 700 series class (teaches Basic-Intermediate skills). This class is a required class for individuals seeking ATU Credentialing in all Tracks.
Recommended Hotels: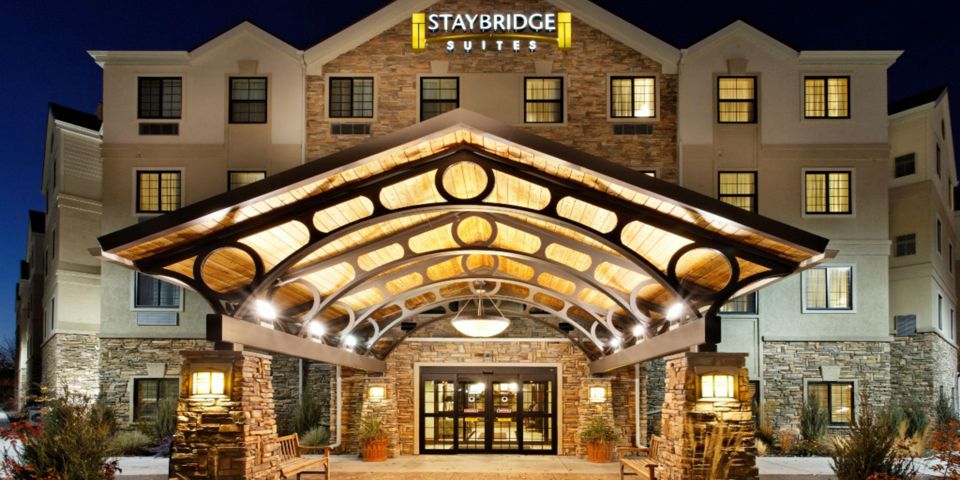 2350 Commerce Drive NW
Rochester, MN 55901
Multi-room suites/kitchenettes/free bfast/free wifi/starting at $129/night
Close to Costco, restaurants and a Caribou Coffee

Centerstone Plaza Hotel Soldier Field
401 6th Street SW
Rochester, MN 55902
Free shuttle/free bfast/free wifi/starting at $109/night
Close to downtown with lots of restaurants and shopping
and near the People's Food Coop which is a great little grocery store
1211 2nd Street SW
Rochester, MN 55902
Multi-room suites/kitchenettes/free bfast/free wifi/starting at $133/night
Close to downtown
---
Meals:
Lunch: Provided
Energy breaks: Provided
Water: Provided
Dinner: On your own
---
Airports:
Minneapolis-St. Paul Intl Airport (MSP)
Programming Changes: Due to unforeseen circumstances, ATU schedules, instructors and/or meals may need to be changed without notice.

Cancellation of Class By ATU: ATU classes may be cancelled for low registration up to 30 days prior to the class. In this event, a full refund of class tuition or a voucher to another class will be issued to students. ATU does not reimburse change fees, airline tickets or any other travel related expenses, so please do not make plans until you receive the 30-day confirmation prior to the conference.

Cancellation of Class by Student: A refund, minus a $175 reseating fee, will be given for student cancellations made prior to 30 days before the conference. No refunds will be given for cancellations received after 30 day deadline. In the event of a student cancellation after the deadline, enrollment fees may be transferred to other ATU courses within 12 months at no charge.