Meet Our Instructors
Below is a list of current ATU faculty. These instructors teach at our main campus and may be available to teach your polyclinic or custom course. Matches are made when an instructor either requests to teach a polyclinic within their specialization -- or a facility requests a specific instructor. While we will make every effort to reserve your desired instructor, please be advised that they may not be available on the days you are holding your course.
---
Andrea Salzman, MS, PT, MAqM, PAqM, GAqM
Director of Programming
Tracks: All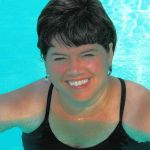 Andrea Salzman, MS, PT graduated from the University of Alabama at Birmingham with a Masters degree in physical therapy. Salzman is the Founder and Owner of the Aquatic Resources Network, the largest multidisciplinary clearinghouse of information on aquatic therapy. She is Vice President of 10K Health, LLC, a temporary staffing agency. She currently serves as Director of Programming for Aquatic Therapy University and has assisted hundreds of facilities during the start-up and training phases of their aquatic practice.
She has served as:
Editor-in-Chief, Journal of Aquatic Physical Therapy;

Manager, Regions Hospital Therapy Pool;

Adjunct Faculty, College of St. Catherine's PT program:

Functional Design Consultant; Aquatic Therapy Facilities:

ARN Database Creator, 19,000 aquatic professionals;

Aquatic Health Research Database (AHRD) Creator, 8000 abstracts and growing;

Author, 5 aquatic therapy-related texts;

Monthly columnist, Aquatics International, Advance for PTs, Onsite Fitness

In 2010, Salzman received the highest honor given to an aquatic physical therapist from the American Physical Therapy Association, the Judy Cirullo Leadership Award.
What they are saying about Andrea
---
Kathleen "Kiki" Dickinson, MPT, PAqI
Tracks: Pediatric/ Neuro/ Speech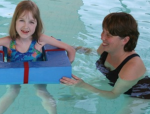 Kathleen (Kiki) Dickinson, MPT graduated from the College of St. Catherine with a master's degree in physical therapy. She has worked as a Pediatric Physical Therapist since 1995. Over the last several years her clinic has expanded and developed aquatic therapy programs for adult neuro and ortho populations with an emphasis on individuals with chronic pain and more medically complicated clients.
Kiki works at St. Croix Therapy (Therapeutic Services for Children and Adults) in Hudson, Wisconsin and has 19 years of experience developing and implementing aquatic therapy programs for a diverse pediatric population which includes working with children of all ages including the birth-to-three population.
For over ten years, Kiki has devoted one day per week in the SNF/TCU setting working with the geriatric and general debilitation population. Her caseload featured a high concentration of patients with psychological issues, including schizophrenia, and a full unit of patients on ventilators. Kiki has over 15 years of on call experience in a high-level acute care setting, with both pediatric and adult patients (University of Minnesota Hospital).
Kiki is certified in the Universal Exercise Unit/Therasuit Method and Craniosacral Therapy. She has been an adjunct professor at St. Catherine's University for over ten years and teaches Pediatric Coursework for their Physical Therapy Assistant Program.
Kiki helped develop ATU's novel "Aquatic Therapy for the Speech Therapist" class in 2010. This first-of-its-kind class combined a positioning lab (taught by PT) with a speech & language skills (taught by a SLP). It appears to be the first class to be granted ASHA CEU credits. Kiki teaches custom seminars across the USA for Aquatic Therapy University with an emphasis on the neuro pediatric and adult populations.
What they are saying about Kiki
---
Kimberly Gordon, MPT, MAqI, GAqI
Main Campus Director
Tracks: Musculo, Geriatric, Sports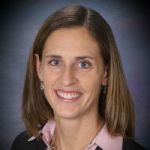 Kimberly Gordon, MPT graduated from Mayo Clinic's School of Health Related Sciences with her Master's degree in Physical Therapy. She began practicing in an outpatient sports medicine clinic in Sarasota, FL where her case-load included orthopedic and post-surgical clients, including older adults with torn knee and ankle ligaments, total joint replacements, osteoarthritis, osteoporosis, and gait dysfunction. She went on to manage a branch for that company in Bradenton, FL. Upon moving back to Rochester, MN, she spent time working in a local nursing home, helping to develop their short term rehab program to increase the number of joint replacement patients in the facility and to better manage these patients as a team in the nursing home. She then moved into a home health physical therapy position, bringing innovative ideas to the patient returning from a hospital or nursing home stay after surgery or trauma, including many with new joint replacement patients.
She currently works at both the Rochester Active PT office and the Plainview ActivePT office (managing the Plainview office) where she specializes in treating orthopedic patients both in and out of the therapy pool. Her specialty is treating pelvic, hip and knee patients and the majority of her patients come with women's health, orthopedic and sports medicine complaints.
Kim has over 11 years of treating primarily orthopedic patients with 7 of those years specializing in sports medicine. Kim also has over 200 hours of continuing education including SI joint dysfunction, Shoulder rehabilitation presented by Kevin Wilk, pelvic floor training through the Herman and Wallace Pelvic Institute, a certification course in Pilates training and specializes in Pilates. She also teaches a Pilates class at the Rochester Athletic Club and has devoloped specialized classes for the athletic club including Back School, return to Pilates after rehabilitiation, and prenatal Pilates.
Kim's area of specialty is the hip and pelvis. This includes pelvic floor dysfunction, low back and hip pain, total joint replacements, and SI dysfunction. She has trained for 3 years with Aquatic Therapy University, achieving lead instructor status under their extensive instructor's curriculum.
Kim offers specialty training in the following through her affiliation with ActivePT.
Pilates

Back School

Osteoporosis

Kim lives in Rochester with her husband and two children. She enjoys playing soccer, biking, and running, has completed her first duathalon, and continues to compete in annual half marathons throughout the midwest.
What they are saying about Kim
---
Lisa Illg, PT, Aq
Alaska Campus Director
Tracks: General Studies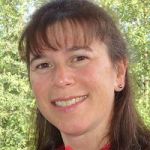 Lisa Illg, PT, Aq, is a graduate of LSUMC-School of Allied Health Professionals with a degree of Bachelor of Science in Physical Therapy. She has extensive outpatient experience and a specialty in aquatic therapy. She is affiliated wtih Aquatic Therapy University as the Alaska Campus Director and is a credentialed ATU Aquaticist Instructor. She is also affiliated with Burdenko Water & Sports Therapy Institute as a Master Certified Instructor for the Burdenko Method. Aquatic Empowerment LLC, an Alaskan company with a mobile platform concept, was formed by Lisa for the purpose of providing aquatic based continuing education courses throughout Alaska.
What they are saying about Lisa
---
Carrie Thorson, PT
California Campus Director
Tracks: General Studies

Carrie Thorson graduated from the Physical Therapy program at the California State University at Long Beach in 1987. She has worked in acute care, acute rehab, cardiac rehab, wound care, skilled nursing, home health, and outpatient clinics treating both ortho and neuro clients in both land based and pool based settings. She began working in the pool in 1995. She started her own business, Aquatic Rehab and Consulting, in 2004 with two locations in Southern California. She treats a diverse population from pediatrics to geriatrics, ortho, nuero, and chronic pain. She is an adjunct faculty member for Chapman University's Physical Therapy program, and assisted with editing for the Aquatic Physical Therapy Section's certificate in clinical competency. She lives with her husband and three children in Rancho Santa Margarita, California, and is excited to bring her 19 years of experience to the Aquatic Therapy University. Carrie teaches our Aquatic Therapy Boot Camp and Ortho/Neuro Survey classes.
---
Aili Paré, Physiotherapist
Ontario Campus Director
Tracks: General Studies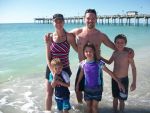 Aili Pare, PT completed her undergraduate degree in kinesiology (BSc.) at York University, Toronto, Canada in 1997. She completed her PT training with an MSc. in Rehabilitation Science from Glasgow Caledonian University, Scotland in 2000.
Aili currently works at Southlake Regional Health Centre (SRHC) in Newmarket, Ontario. She spends half her time on land in outpatient orthopaedics and half her time in the onsite therapy pool.
She has been instrumental in initiating the recent developments in the aquatic therapy program at SRHC including course organization and design. Aili is married to Jarrod Paré, and she is the mother of three wonderful kids.
---
Frank Fennis PT, Physical Education Teacher
Holland Campus Director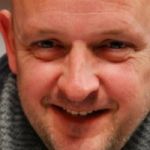 Frank is a licensed physical therapist with 22 years of experience in orthopedic and 12 years in aquatic therapy. Since 5 years he is owner of AquaRevalidatie 'de Golf' in Holland. Since graduating from the International Academie for Phycical Therapy in Utrecht (Holland) in 1993 he treated Orthopedic and Neurological patients on various locations. He became familiar with Aquatic Therapy in 2002 and ever since broadening his knowledge in treating clients in a water environment.
In 2014 he became an instructor of the ATU and is the Holland Campus Director.
---
Kara Morales, MS, PT, MAq
Tracks: Musculoskeletal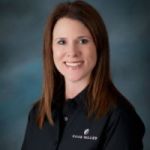 Kara Morales MS, PT, MAq, graduated from The George Washington University in Washington, DC with a Master's degree in Physical Therapy in 2003. Since 2005, she has worked in outpatient orthopedics for Rock Valley Physical Therapy in Moline, Illinois, one of Rock Valley's 26 clinics in the Quad City Metro area, as well as Des Moines, Iowa and Peoria, Illinois. She spends part of her time in the clinic specializing in manual therapy techniques and also works in the pool providing one-on-one individualized patient care for orthopedic and geriatric populations. Over the last 10 years, Kara has worked to develop and expand the aquatic therapy program at Rock Valley Physical Therapy with emphasis on post surgical conditions, total joint replacements, osteoarthritis, chronic neck and back pain, fibromyalgia, shoulder pathologies and general deconditioning.
Her aquatic therapy studies began through achieving the Aquatic Therapeutic Exercise Certificate through ATRI in 2007. She continued to expand her knowledge and expertise through the Aquatic Therapy University and received the first Musculoskeletal Aquaticist Credential in 2015. She recently completed the required coursework to become an ATU Aquaticist Intructor and Iowa Campus Director. She is excited to share her passion for aquatics and help spread the word about this amazing specialty area through training and educating other therapists!
Kara is from the Quad Cities and currently resides in Colona, IL with her husband. She has 3 sons and a granddaughter. Her hobbies include martial arts, drums and volunteering for a non-profit ministry.
---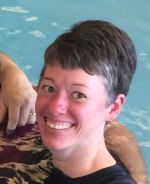 Tracy graduated from Russell Sage College in Troy, New York where she received her BS in physical therapy, as well as all of the necessary course work to prepare for certification as an athletic trainer. She was licensed in New York as a physical therapist in 1994, and was certified as an NATABOC athletic trainer in 1996. Her initial 15 years of practice focused on working with individuals with sports injuries and orthopedic diagnoses, and she took on managerial responsibilities in outpatient clinics.
Tracy is employed full time at Sunshine Children's Home and Rehabilitation Center in Ossining, New York where she works with highly involved inpatient and outpatient children ranging in age from newborn to 21 years.
---
Beth Scalone, PT, DPT, OCS
Tracks: Musculo, Neuro, Sports
Beth Scalone, PT, DPT, OCS, ATRIC is a licensed physical therapist with over 23 years of experience in orthopedic and aquatic therapy. As the owner of North County Water and Sports Therapy Center in San Diego (www.waterpt.com) she continues with hands on clinical care in addition to her role as educator.
Since graduating from the University of Connecticut in 1991 Beth has belonged to the American Physical Therapy Association and has achieved Certification and re-certification as a Clinical Specialist in Orthopedic Physical Therapy. In January 2006, Beth graduated from Boston University with a Doctor of Physical Therapy degree. In 2010 Beth was honored with ATRI's Tsunami Spirit award and in 2012 with ATRI's Aquatic Professional of the year award. Additional certifications include Certified STOTT® Pilates instructor, Master Instructor for the Burdenko Method and AquaStretch™ Trainer.
Beth not only provides continuing education for health care professionals she is an adjunct faculty member at San Diego Mesa College PTA program, teaching Orthopedic Rehabilitation and Introduction to Pathology courses and provides the learning module/ instruction on aquatic therapy to the University of St. Augustine San Diego Campus DPT program.
---
Debbie Torrellas, LMT, ATPI
Caribbean Campus Director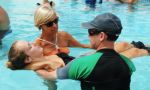 Debbie is President ­and Owner ­at Float A­cuatic Wel­lness Cent­er. She founde­d the Aquatic ­Alliance F­oundation and is a Wat­su Therapi­st, Certif­ied Craneo­sacral The­rapist, Bu­rdenko Ins­tructor and d­eveloped t­he AquaYog­i® Method. Debbie developed her unique aquatic program of alternative therapies in Puerto Rico and the Caribbean. She is passionately dedicated to provide tailored and confidential, proven services as the best solution to overcome any kind of health challenges. From personal experience and training she has demonstrated the success of her programs through actual life testimonies and medical referral satisfaction. Debbie is currently pursuing partnerships with Caribbean University and the City of San Juan.
---
Carrie Ciaverelli, PT, MPT, CYT
Pediatrics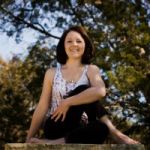 Carrie Ciaverelli, PT, MPT, CYT is the lead physical therapist at Lakeway Aquatic Therapy & Wellness Center in Austin, TX. Carrie has been practicing physical therapy since graduating from the University of Louisville in 2002. She specializes in manual therapy, pediatrics and aquatics across the age spectrum.
Carrie also received her yoga teacher certification in 2010. Carrie routinely presents clinical research at APTA Conferences and has been featured as a speaker at both CSM, WAHC and the AOAP conferences in areas of aquatics. Carrie and her husband have two children.

---
Marti Biondi, PT, DPT, CSCS
Ortho, Neuro, Geriatrics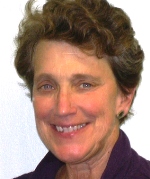 Marty Biondi, PT DPT, CSCS is co-owner of Therapeutic & Wellness, an outpatient physical therapy and personal training clinic. She has been a physical therapist for 20 years and affiliated with aquatics for over 35 years.

She has co-authored chapters in several physical therapy books with emphasis on aquatic therapy, and has been providing continuing education centering on aquatic therapy for both orthopedic and neurologic clients with emphasis on the lumbar spine. Most recently, her emphasis has been in studying water therapy techniques to improve dynamic balance in older adults. Marty has had the privilege to be involved with a pilot project for the US Army Wounded Warrior Program under the Department of the Surgeon General, concentrating on returning soldiers to active duty using aquatic interventions.

---
Melissa Lewis, MPT
Tracks: Military, Sports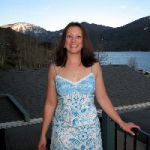 Melissa Lewis, MPT, ATRIC, AEA has been involved in aquatics for the last 12 years, beginning as an Exercise Physiologist and now as a Physical Therapist. She obtained a Masters of Physical Therapy from WVU School of Medicine.

For the last 6 years, she has continued working in the aquatics setting, including 3 years as the Director of Aquatic Therapy at Walter Reed Army Medical Center. While at WRAMC, she treated multiple diagnoses; including complicated polytrauma cases. Currently she is employed by an outpatient clinic in Sanford, NC splitting her time between aquatic & land based therapy. She is the 2008 winner of the ATRI Tsunami Award and presents nationally.
---
Garry Killgore, MS, PhD Ex Physiology & Biomechanics
Tracks: Sports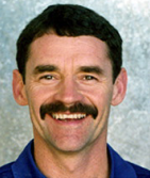 Garry Killgore, PhD is in his 21st year as Linfield's cross country coach. He also serves as Linfield track and field coach in the spring. He trains almost 100% of his athletes in water, whether injured or healthy. Killgore was honored as the men's Northwest Conference Track coach of the Year in 1991, 1992, 1994, 1995, 1996 & 2007. He was singled out as women's Northwest Conference Track Coach of the Year in 1993 and 1996; he was the women's NAIA District 2 Coach of the Year in 1993. Killgore guided the Linfield men's cross country program to a conference co-championship in 1993.
He has coached six national track champions 70 All-Americans and 34 Academic All-Americans. Killgore earned his Ph.D at oregon state in human performance (exercise physiology/ biomechanics) in 2003 and received his master's degree in exercise science in 1989. He is a published author on biomechanics of running, prevention of running-related injuries and scientific concepts of coaching. His specialty is deep-water running or circuits. He is the founder of Aqx Sports (for hydrodynamic training).
---
Dr. Bruce Becker, MD
Tracks: Musculo, Sports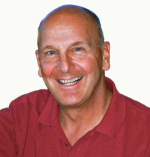 As a physiatrist (a medical specialist in Physical Medicine & Rehabilitation) with a lifelong interest in aquatic therapy, Dr. Becker has researched, published and lectured on aquatics across the globe. A graduate of Tulane University School of Medicine, he completed his residency training in Physical Medicine and Rehabilitation at the University of Washington. As an Associate Professor at Wayne State University School of Medicine, he served as Vice President of Medical Affairs for the Rehabilitation Institute of Michigan from January, 1992 until June, 1998 when he moved to Spokane to serve as Medical Director of St. Luke's Rehabilitation Institute, serving there until January 2006.
Since 2006, he has served as Director of the National Aquatics and Sports Medicine Institute at Washington State University, pursuing physiologic research during aquatic activity. He holds clinical appointments as a Clinical Professor in the Department of Rehabilitation Medicine at the University of Washington School of Medicine, and also Adjunct Research Professor at Washington State University where he is Director of the National Aquatics & Sports Medicine Institute.
Dr. Becker co-authored the textbook Comprehensive Aquatic Therapy and has also been the recipient of major aquatic research grants from the National Swimming Pool Foundation, as well as other grants from the National Disability and Rehabilitation Research division of the Department of Education.
---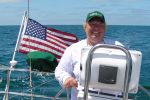 Alison Osinski, PhD
Track: Business

Dr. Osinski's educational background includes degrees from the University of Maryland (Ph.D.), Florida International University (M.S.) and Hillsdale College (B.S.) in Physical Education with a specialty in Aquatics.
Alison Osinski is currently the principal-owner of Aquatic Consulting Services, located in Avalon, California (Santa Catalina Island), specializing in aquatic risk management, and aquatic facility design, management and operation. Services include: site inspections, pool design and renovation projects, staff screening and selection, lifeguard audits, expert testimony, accident investigation, equipment specification and testing, pool operator training and certification courses, and water quality analysis. Clients include: health and fitness organizations, schools and universities, social service agencies, therapeutic facilities, water parks and community aquatic leisure centers, amusement parks, swim schools, military bases, camps, zoos, resorts, attorneys, architectural and engineering firms, aquatic agencies and foundations, homeowners, manufacturers of aquatic related products, and municipal park and recreation and safety management departments.
---
Amy M. Anderson, M.S., CCC-SLP
Tracks: Speech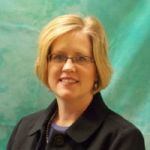 Amy has been practicing speech-language pathology for 20 years. Amy received her Master's degree from Minnesota State University of Mankato in 1993. Amy was an Adjunct Faculty member at MNSU and taught courses including phonetics, articulation and phonological development/disorders, pediatric and adult dysphagia, and supervised graduate students as a Clinical Supervisor for 6 years. Amy is an experienced therapist in working with pediatrics and adults in schools and clinic-based speech and language therapy. Amy is currently the Clinical Team Leader of the Speech Therapy Department at St. Croix Therapy (Therapeutic Services for Children and Adults) which includes program development and clinical administration. Amy provides home-based speech and language therapy to children and families in the Birth to Three Program and inpatient speech and language services to children and adults at the center in Hudson, WI which includes a large focus on aquatic therapy. Amy has specialized training with Hanen Certification, Advanced Feeding and Swallowing training with several specialized treatment techniques including Sequential Oral Sensory, Talk Tools, Beckman Oral Motor, and assessment and treatment of oral-motor, feeding/swallowing, and respiratory-phonatory function in infants and children with neuromotor involvement. Amy enjoys the integrated approach to treatment with physical therapists and occupational therapists in all areas with children and adults having speech and language concerns and/or feeding issues.
---
Jennifer Tvrdy, OTDR/L
Tracks: Pediatrics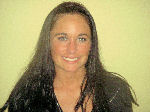 Jennifer Tvrdy, OTDR/L, graduated from Creighton University in Omaha, Nebraska with her Doctorate in Occupational Therapy. Her past and present clinical experiences have been in sensory-based outpatient pediatric clinics.
Her passion and interest in aquatic therapy began in graduate school with emphasis on research and program development. Tvrdy is the owner of Therapy Junction in Eden Prairie, MN and has served as:
Lab Instructor, Evidence-Based Aquatic Therapy (Pediatric Element), Aquatic Resources Network;

Custom Pediatric Seminar Instructor, Aquatic Resources Network;

Lab Assistant and Distance-Learning Collaborator— Sensory Integration for the Pediatric Therapist DVD;

Private-pay therapist, providing individual aquatic therapy sessions for children with special needs.

Owner, Therapy Junction, a pediatric private practice in Plymouth, Minnesota
---
Reesa Salomon, MS, CCC-SLP
Tracks: Speech
Reesa Salomon, MS, CCC-SLP graduated from Emerson College in 2001 with a Masters in Communication Sciences and Disorders. She currently works at Cerebral Palsy of North Jersey's Horizon School in Livingston, New Jersey and provides speech and language therapy to children aged 0-3 in the Early Intervention Program.
Reesa has a great deal of experience in feeding and swallowing difficulties and is PROMPT trained. She works with many non-verbal students, utilizing a variety of low and high technology augmentative and alternative communication systems. She treats children in the aquatic therapy pool at Horizon School, alongside physical therapists and occupational therapists.
Reesa helped develop ATU's novel "Aquatic Therapy for the Speech Therapist" class in 2010. This first-of-its-kind class combined a positioning lab (taught by PT) with a speech & language skills (taught by a SLP). It appears to be the first class to be granted ASHA CEU credits.
---
Featured Products
No featured products to display