Description
Travel
I Want to Teach!
Earn Your Aquaticist℠ Credential In Just 10 Days!
This 2-week Intensive will cover a broad cross-section of the most popular courses from our Musculoskeletal track. It will cover 8 hours in 10 days, the end of which each student will have earned their Aquaticist℠ credential. Instructor candidates will earn an additional 8 hours (preconference) and an additional 16 hours (at home training).
This class is being hosted by Shorewood Senior Campus.
Click here to add your name to our mailing list.
---
ALA CARTE REGISTRATION
Those students not able to attend the entire 10-day intensive may register ala carte by clicking on the following links (limit 2 ala carte classes per student):
Total Hours = 84 hrs or 108 hrs for instructor candidates.
---
INSTRUCTOR CANDIDATES
This 2-week class is being held in conjunction with our I Want to Teach! workshops. For those who have been invited by us to teach for ATU, please click on the I Want to Teach! tab for further details.
---
INTERNATIONAL STUDENTS
There is a severe shortage of aquatic education in many countries across the world. To address this need, we specially designed this course for those international delegates who want to come to the US to learn as much as they can during their short stay.
---
TENTATIVE SCHEDULE
Classes meet at 8 AM and finish at 5 PM each day. Lectures are in the mornings and pool labs meet after lunch (provided) where students get to apply what they learned in the morning with the help of hands-on instruction by therapists who have Masters degrees or above.
---
MEET YOUR INSTRUCTORS
Andrea Salzman, MS, PT, AqM,
Director of Programming

Andrea Salzman, MS, PT graduated from the University of Alabama at Birmingham with a Masters degree in physical therapy. Salzman is the Founder and Owner of the Aquatic Resources Network, the largest multidisciplinary clearinghouse of information on aquatic therapy. She is Vice President of 10K Health, LLC, a temporary staffing agency. She currently serves as Director of Programming for Aquatic Therapy University and has assisted hundreds of facilities during the start-up and training phases of their aquatic practice.
She has served as:
Editor-in-Chief, Journal of Aquatic Physical Therapy;

Manager, Regions Hospital Therapy Pool;

Adjunct Faculty, College of St. Catherine's PT program:

Functional Design Consultant; Aquatic Therapy Facilities:

ARN Database Creator, 19,000 aquatic professionals;

Aquatic Health Research Database (AHRD) Creator, 8000 abstracts and growing;

Author, 5 aquatic therapy-related texts;

Monthly columnist, Aquatics International, Advance for PTs, Onsite Fitness

In 2010, Salzman received the highest honor given to an aquatic physical therapist from the American Physical Therapy Association, the Judy Cirullo Leadership Award.
---
Kimberly Gordon, MPT, MAqI, GAqI
Main Campus Director
Tracks: Musculo, Geriatric, Sports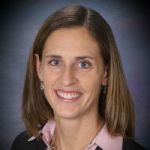 Kimberly Gordon, MPT graduated from Mayo Clinic's School of Health Related Sciences with her Master's degree in Physical Therapy. She began practicing in an outpatient sports medicine clinic in Sarasota, FL where her case-load included orthopedic and post-surgical clients, including older adults with torn knee and ankle ligaments, total joint replacements, osteoarthritis, osteoporosis, and gait dysfunction. She went on to manage a branch for that company in Bradenton, FL. Upon moving back to Rochester, MN, she spent time working in a local nursing home, helping to develop their short term rehab program to increase the number of joint replacement patients in the facility and to better manage these patients as a team in the nursing home. She then moved into a home health physical therapy position, bringing innovative ideas to the patient returning from a hospital or nursing home stay after surgery or trauma, including many with new joint replacement patients.
She currently works at both the Rochester Active PT office and the Plainview ActivePT office (managing the Plainview office) where she specializes in treating orthopedic patients both in and out of the therapy pool. Her specialty is treating pelvic, hip and knee patients and the majority of her patients come with women's health, orthopedic and sports medicine complaints.
Kim has over 11 years of treating primarily orthopedic patients with 7 of those years specializing in sports medicine. Kim also has over 200 hours of continuing education including SI joint dysfunction, Shoulder rehabilitation presented by Kevin Wilk, pelvic floor training through the Herman and Wallace Pelvic Institute, a certification course in Pilates training and specializes in Pilates. She also teaches a Pilates class at the Rochester Athletic Club and has devoloped specialized classes for the athletic club including Back School, return to Pilates after rehabilitiation, and prenatal Pilates.
Kim's area of specialty is the hip and pelvis. This includes pelvic floor dysfunction, low back and hip pain, total joint replacements, and SI dysfunction. She has trained for 3 years with Aquatic Therapy University, achieving lead instructor status under their extensive instructor's curriculum.
Kim offers specialty training in the following through her affiliation with ActivePT.
Pilates

Back School

Osteoporosis

Kim lives in Rochester with her husband and two children. She enjoys playing soccer, biking, and running, has completed her first duathalon, and continues to compete in annual half marathons throughout the midwest.
---
Campus Directors
Campus Directors may send up to three students to this intensive for the same $9995 fee.
---
PAYMENT OPTIONS
Payament for this class can be made by credit card or check. If paying by check, please make it out to:
Aquatic CE
1143 Oak Ridge Tpke #226
Oak Ridge, TN 37830
International students must pay by bank wire only. To initiate bank wire request, please select "Pay by Check" when purchasing this product. We will then email you the bank wire instructions.
---
CANCELLATION POLICY
Programming Changes: Due to unforeseen circumstances, ATU schedules, instructors and/or meals may need to be changed without notice.

Cancellation of Intensives By ATU: ATU intensives may be cancelled for low registration up to 30 days prior to the class. In this event, a full refund of class tuition or a voucher to another class will be issued to students. ATU does not reimburse change fees, airline tickets or any other travel related expenses, so please do not make plans until you receive the 30-day confirmation prior to the conference.

Cancellation of Intensive by Student: A refund, minus a $1000 cancellation fee, will be given for student cancellations made prior to 60 days before the conference. No refunds will be given for cancellations received after 60 day deadline. In the event of a student cancellation after the deadline, enrollment fees may be transferred to other ATU intensives within 12 months at no charge.
Recommended Hotels: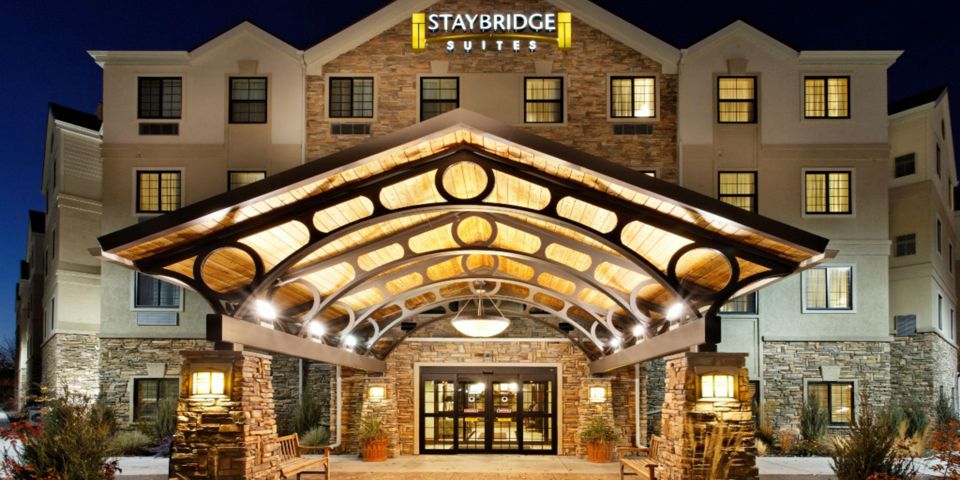 2350 Commerce Drive NW
Rochester, MN 55901
Multi-room suites/kitchenettes/free bfast/free wifi/starting at $129/night
Close to Costco, restaurants and a Caribou Coffee

Centerstone Plaza Hotel Soldier Field
401 6th Street SW
Rochester, MN 55902
Free shuttle/free bfast/free wifi/starting at $109/night
Close to downtown with lots of restaurants and shopping
and near the People's Food Coop which is a great little grocery store
1211 2nd Street SW
Rochester, MN 55902
Multi-room suites/kitchenettes/free bfast/free wifi/starting at $133/night
Close to downtown
---
Meals:
Lunch: Provided
Energy breaks: Provided
Water: Provided
Dinner: On your own
---
Airports:
Minneapolis-St. Paul Intl Airport (MSP)
All instructor candidates are welcome to register for one of our I Want to Teach! workshops, being held in conjunction with this 2-week intensive. All attendees will complete 16 hours of distance learning before the class as well as be required to create and put on a 1-hr webinar. Both IW2T! options also involve attending our Sunday pre-conference where you will learn how to set up seminars, create presentations, lecture and conduct hands-on pool labs. This pre-conference will culminate in co-teaching our Aquatic Therapy Boot Camp. Please read the following descriptions before selecting your add-on above:
I Want to Teach! Intensive (11 Days, $9995)
Each instructor candidate who completes our IW2T! Intensive will be approved to teach all five classes and the Boot Camp. Not only will they receive the same aquatic instruction as our regular students but they will also aide and co-teach the classes under the supervision of our seasoned Aquaticist℠ Instructors. Instructor candidates must report one day early for the Boot Camp pre-conference on Oct 15.
I Want to Teach! Primer (3 Days, $5000)
Candidates, select this option if you are not able to attend the full 11-day IW2T! Intensive. This 3-day class will equip you to teach the Aquatic Therapy Boot Camp and Ortho/Neuro Survey, our two most popular courses. NOTE: All candidates must pass this primer before being approved to teach any other ATU class. All candidates wishing to teach for us must report one day early for the Boot Camp pre-conference!
Our Aquaticist℠ Instructor credential is awarded only to those therapists who complete the full IW2T! Intensive curriculum and have co-taught any four additional classes.
---
Campus Directors
This intensive offers the perfect opportunity for those Campus Directors (CDs) who wish to be approved to instruct for us. All instructor candidates must go through our I Want to Teach! curriculum in order for our classes to be approved by our credentialling agencies. For those who can't make this intensive, CDs have the following options:
--Attend just the 3-day I Want to Teach! Primer ($5000)
--Co-teach any upcoming ATU class or an ala carte intensive ($2500)
--Co-teach your own upcoming campus class ($2500+travel expenses)
The IW2T! Primer teaches the basics of class setup, presentation, lecturing and group dynamics. Afterwords, you will be approved to teach either the Boot Camp or the Ortho/Neuro Survey. This class is required before you can co-teach any follow-on classes. Any other classes you wish to teach after that, you must first attend that class and co-teach it as an instructor candidate. Once you have been approved to teach five classes, you will have earned your Aquaticist℠ Instructor credential.
Featured Products
No featured products to display