Aquaticist℠ Making Waves in Puerto Rico!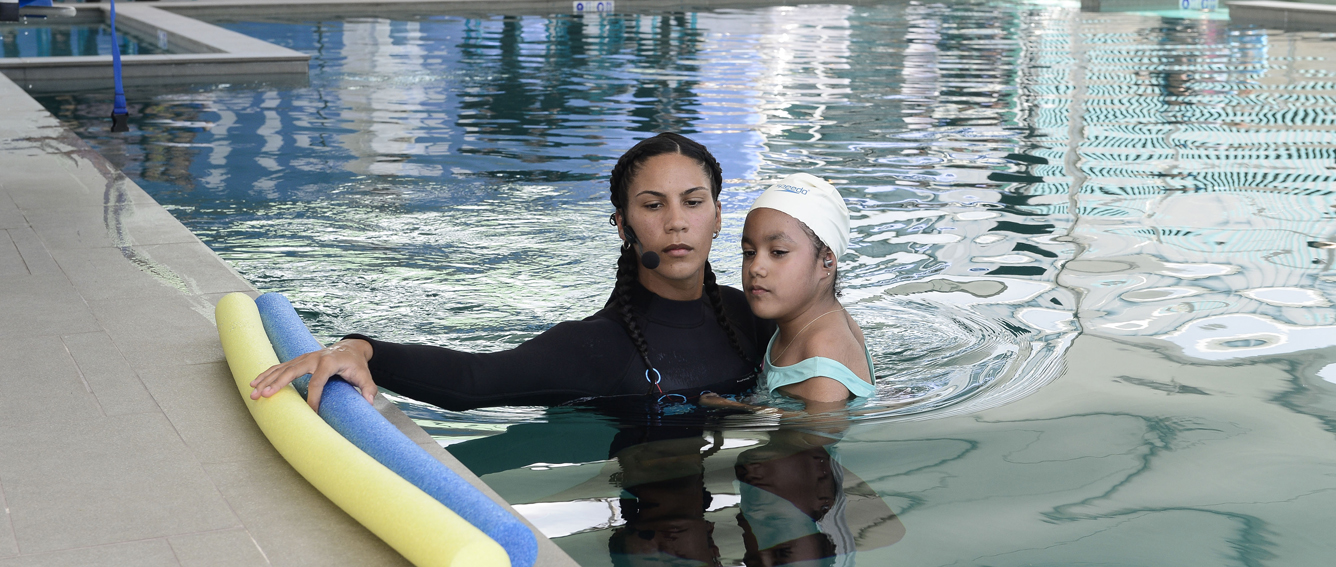 Congratulations to Aurimar Cruz, Aquaticist℠ and new head of aquatic therapy at SER de Puerto Rico! Aurimar attended training at our Puerto Rico campus. You can read more about aquatics in Puerto Rico here. Click below to learn how to become an Aquaticist℠ too!
---
DISCLAIMER: ATU Aquatic Therapy Seminars is a private for-profit company providing continuing education specialized training for licensed healthcare providers. ATU does not provide training for individuals wishing to pursue new employment, vocations or trades, although such individuals are welcome to attend ATU classes for purposes of personal development and/or academic improvement. ATU does not accept state or federal grants for tuition.
Dive right into one of our 2-Week Aquatic Therapy Intensives. Attend our most popular musculo, pediatric, geriatric and sports rehab 2-day CE courses all strung together in one 10-day span. Coming soon to Albuquerque, NM. Bring your family and make it a vacation! Perfect for our international therapists who want to come once and knock it out!
Thinking about opportunitites for professional enhancement? Get 84 hours of CE under your belt and get our ATU Certificate of Advanced Recognition.

Bring an ATU Training Hub to Your State

ATU is expanding and we are looking for entrepreneurs like you to be the center of aquatic training in your state (or nation). The body of evidence is growing: patients progress faster in the water. Help us spread the gospel.

Super-Sized CEUs
Ever earn a 4.25 GPA? Ever put out 125%? Well now you can experience the feeling with continuing competency units awarded by the Federation of State Boards of PT. Over twenty (20) classes now approved with more on the way each month.

Attend a 2018 seminar.
Attend a class at one of our planned regional trainings this year, from Phoenix to Anchorage to Minneapolis. More classes added every month!
(Add my name to seminar notification list)

Train at home.
Why travel? If you have a staff ready to train... we'll bring the continuing education to you. So much more cost-effective. And your team is home for supper! (View course catalog).

Hire a consultant.
Tired of running in circles? Our consultants will make it possible to make the right decisions... the first time. It takes an Act of Congress to fix a mistake made in concrete.

View distance-learning for CEUs.
Our world-famous 4-hour Aquatic Therapy Boot Camp introduction to aquatic therapy is now a DVD inservice module for clinical training. Comes with 10 Certificates, 10 manuals and easy at-home lunch-n-learn capacity for the whole team.

Don't take our word for it. Therapists love the kind of training that they get at ATU. Why? We don't believe in large classes or standing on the deck. We don't think you can learn aquatic therapy in a classroom. Listen in!
ATU Aquatic Therapy Seminars is a provider of live and distant continuing education for healthcare providers who are already licensed or otherwise recognized to practice in their states and countries. We are recognized as a pre-approved provider of CEUs/CCUs by the Federation of State Boards of Physical Therapy. Our classes are also approved through multiple state PT, OT and SLP state boards, and other entities. We are currently seeking renewal as a BOC approved provider for the Athletic Trainer. Ask us about your state's requirements.
---